SPL will bring disciplinary charges when Gers' future is clarified
Last Updated: June 18, 2012 4:23pm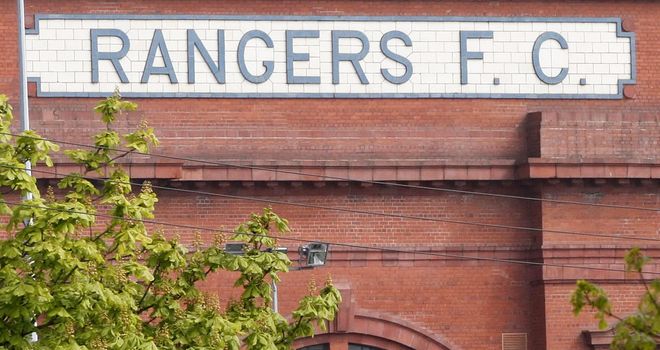 A vote to decide whether to admit a Rangers 'newco' into the top-flight will take place on Wednesday July 4th, the Scottish Premier League have announced.
The SPL have also said disciplinary charges will be brought against Rangers when the future of the club is clarified, and before the start of the new season, following an investigation into player payments outside of contract.
The Ibrox club were not included in next season's list of SPL fixtures when they were released on Monday, with 'Club 12' taking their place due to the uncertainty surrounding their future.
With the original club now in liquidation, the 11 remaining members of the SPL will vote on whether to accept the newco, owned by Charles Green, into the top flight for next term, with July 4th named as the date they will learn their fate.
Vote
An SPL statement read: "An application for registration of transfer of Rangers' SPL share has been received.
"Consideration of the application will depend on receipt by the SPL Board of all required documentation and verification.
"A general meeting of all 12 member clubs has been convened for 10am on Wednesday 4 July 2012 for members to decide whether to approve the transfer."
On the investigation into Employee Benefit Trusts (EBTs), the SPL added: "The investigation has now been completed and, in the view of the SPL, there is a prima facie case to answer in respect of its Rules."
Rangers were consigned to liquidation last week when creditors formally rejected a Company Voluntary Arrangement (CVA) after Her Majesty's Revenue and Customs had indicated their unwillingness to agree to the proposal.
A consortium led by Green subsequently completed the purchase of the business and assets of Rangers as a newco for £5.5million.