Defender claims Portugal fear no-one in Euro quest
Last Updated: June 23, 2012 2:25pm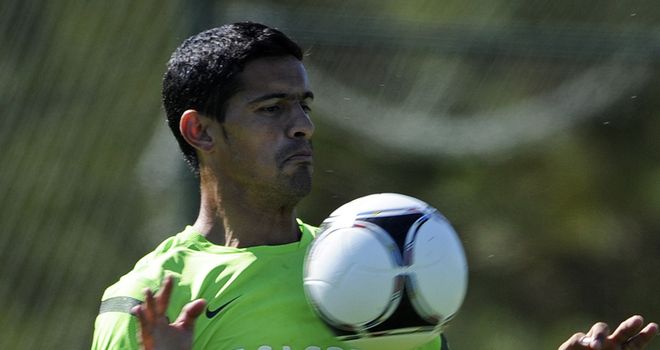 Ricardo Costa: Portugal have made it safely through to the semi-finals of Euro 2012
Ricardo Costa is confident Portugal could beat Germany at the second time of asking were they to meet in the final of Euro 2012.
The two nations helped to kick things off in Group B, with Mario Gomez
grabbing what proved to the match winner in a keenly-fought contest.
Portugal hit the bar twice in that contest, though, and pushed the Germans as close as any side so far.
There is a chance that the two countries could meet again on 1st July, battling it out to be crowned kings of Europe.
Both are safely through to the semi-final stage, and Costa
believes Portugal are a stronger unit now than they were when the competition got under way.
"When it comes to the match against Germany, we are a different squad now," he said.
Result
"I think that in the second half we proved that we can beat the Germans and I think the result wasn't fair in the end.
"But let's not speak too much about Germany because we don't know if they'll get to the final and we don't know if we'll get to the final, so let's see what happens."
Portugal will face either Spain or France for the right to grace the European Championship final, and Costa is aware that both sides will pose problems.
He said: "Spain are a very powerful team, they are based on Barcelona
in their style of play, with a lot of passes and ball possession.
"It is not very direct football and currently they are playing without a striker and some say they are struggling a bit with their tactics - I hope they keep on struggling.
"As for France, they are a very strong squad, but a very talented one, direct football, fast football.
"They also have a lot of creativity, so they are a very difficult opponent for us if we are going to meet them."