Authorities discuss league reconstruction
Last Updated: June 24, 2012 5:02pm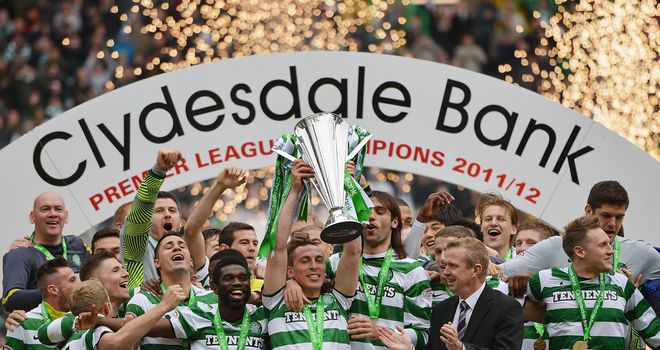 The three governing bodies of Scottish football have held talks over the possible reconstruction of the league system.
The Scottish Football Association,
Scottish Premier League
andScottish Football League
are willing to discuss changes which could prove beneficial to the game as a whole.
The authorities, in a joint statement released, claim 'productive' discussions have been held and say the matter will now be taken to the clubs for wider consultation.
The statement read: "All three parties have been involved in productive discussions for some time on the subject of league reconstruction.
"This culminated in a positive meeting, out of which the two league bodies will now engage in a wider consultation with their member clubs.
Principles
"The discussions are based on the key principles for reconstruction outlined in the Henry McLeish Review of Scottish Football.
"Further consultation will take place in the near future, with the aim of reaching a positive outcome on a new model to take Scottish football forward."
Back in 2010, McLeish offered his support for a two-tier top flight in Scotland, with 10 teams competing in each division.
He also backed earlier starts to Scottish campaigns and the reintroduction of a winter break.