AFC Wimbledon looking for quality over quantity
By Chris Galea. Last Updated: June 18, 2012 6:38pm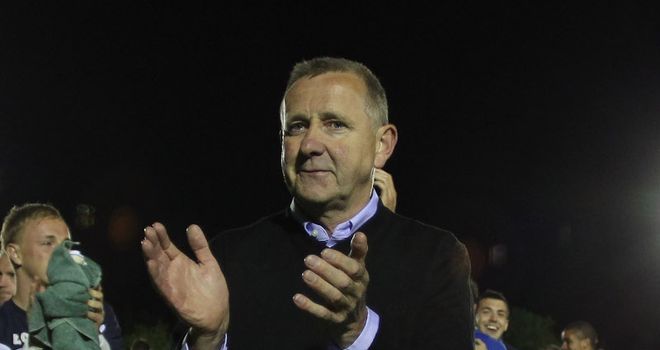 Terry Brown: AFC Wimbledon manager searching for quality
Terry Brown has told supporters not to expect a huge influx of players at AFC Wimbledon this summer, as they prepare for a second season in the Football League.
After releasing 12 senior players at the end of the season, many expected the entrance to Kingsmeadow to be propped open in anticipation of a flurry of arrivals.
But Brown plans to reduce his numbers, choosing to focus on increasing the overall talent in his squad.
Big
He told skysports.com: "Well, one thing that we did last year was make sure that I had a lot of cover in every position - the squad was too big this season.
"So, I'm going to reduce the size of the squad and hopefully integrate a little more quality and experience in there if possible.
"We will have to bring in five or six new players over the summer, but we certainly don't need ten or eleven."
Secure
AFC Wimbledon managed to secure a mid-table finish in 2011/12, despite looking in danger of relegation at one stage.
And Brown credits the fans for a turnaround in their form at a crucial time.
He said: "We managed to win five of our last six games at home, which was a great way to end the season and was really important to us because up till that point we really hadn't been doing very well.
"The fans need to take a lot of credit for that because they weren't getting on our back and that makes a hell of a lot of difference, especially with the fairly inexperience side that we have here."