Last Updated: June 23, 2012 2:08pm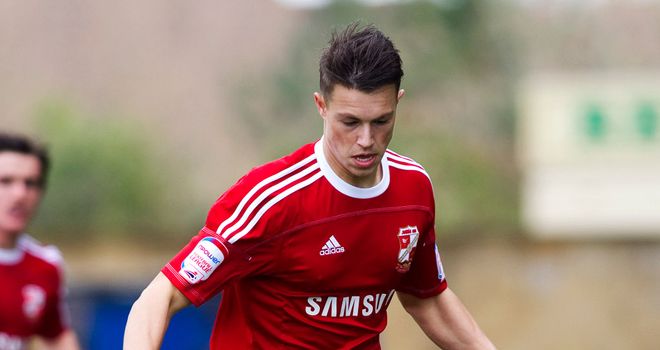 Bodin: Still wanted by Gulls
Torquay manager Martin Ling insists the League Two club remain some way off a deal for Billy Bodin.
The 20-year-old forward has been heavily linked with a summer switch to Plainmoor having enjoyed a successful five-month loan stay from Swindon last season, while the Robins' promotion and subsequent activity in the transfer market may have pushed Bodin closer to the exit door.
But, while admitting his interest in the Wales Under-21 international, Ling has stressed any move is not on the immediate horizon.
"It is a work in progress and I don't want to read another headline saying Martin Ling is chasing Billy Bodin," the Gulls boss told the club's official website.
"I like him as a player and would like to put him into my unit if possible, but we're not close to where we want to be.
"Swindon have just brought in three forwards and if people move in at the top, some drop out of the bottom, which could be Billy, although they still like him as a player."