Striker wants to stay in Italy next season
Last Updated: June 23, 2012 6:28pm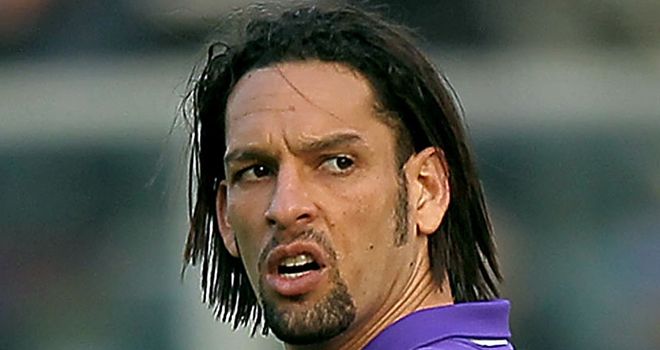 Amauri: The striker has been linked with a switch to Napoli
Experienced striker Amauri has made it clear that he want to continue his career in Serie A next season.
The 31-year-old joined Fiorentina
on a six-month contract fromJuventus
in the January transfer window.
He scored one goal in 13 league games for the Viola but, with his deal expiring at the end of the month, the Brazilian-born Italy international is keen on remaining in the country.
"My future will certainly be in Italy," Amauri told
Radio Kiss Kiss Napoli
.
"I've had offers from abroad, but I want to prove myself over here. Once you leave a place like this then you are no longer in the loop. I could move abroad at the end of my career.
"I need to speak to my agent about my situation. I'm out of contract, there are some important clubs who are after me, but I want to know what is concrete and what isn't."
The former Chievo and Palermo forward has been linked with a switch to Napoli and Amauri has openly admitted he would be interested in a move.
He said: "If president Aurelio De Laurentiis calls me then my phone is always on..."