Hargreaves to be helped with coaching qualifications
Last Updated: June 24, 2012 3:17pm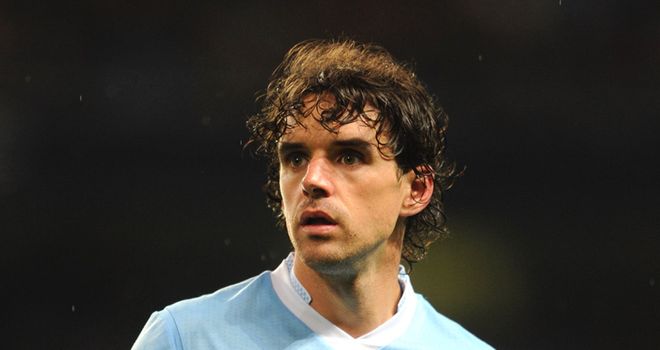 Owen Hargreaves: Former Manchester City and England midfielder considering a move into coaching
Gareth Southgate will speak with Owen Hargreaves about taking his coaching qualifications through the Football Association.
After virtually four seasons out of the game through injury and released by Manchester City
at the end of last season,Hargreaves
is currently weighing up whether to call time on his career.
Speaking last week, the 31-year-old said coaching or media are other career options he would look at in an effort to stay in the game.
There had been suggestions he could be fast-tracked through the system by the FA, leading to some kind of official coaching role, but that is not the case.
Whilst there will be no fast-tracking, what the FA are willing to do is help him get onto an official course and offer the opportunity to work with some of the younger England age groups in order to gain experience.
With their new coaching hub at St George's Park due to open in the autumn, the FA are keen to bring recently-retired internationals, or others who are coming to the end of their careers into the fold, with Head of Elite Development Southgate now due to meet with Hargreaves.
Hargreaves clearly fits the bill, as did Phil Neville,
who is currently completing his badges and worked with the England Under-21 side last season when Stuart Pearce
took charge of the senior squad for their friendly against Holland.