Team GB boss claims selection process was based on football
Last Updated: July 2, 2012 5:17pm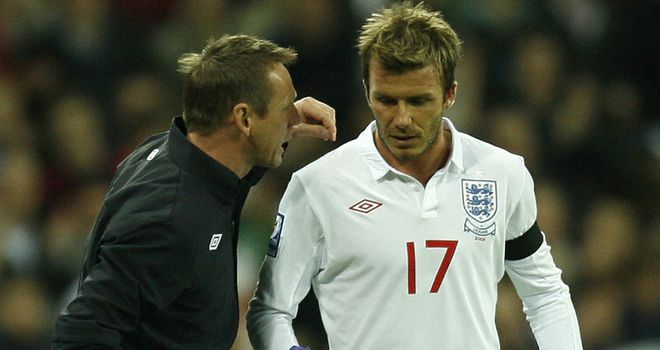 Stuart Pearce: Left David Beckham out of his 18-man squad for the 2012 Olympics
Stuart Pearce claims David Beckham was left out of Team GB for football reasons, with there never any pressure on him to select certain individuals.
Pearce named his Olympic squad on Monday, but saw the announcement overshadowed by the absence of Beckham from the 18-man party.
It was expected that his involvement in the 2012 bid process, and his regular public announcements stating a desire to be involved, would see him selected as one of three over-age players.
Pearce, though, has opted to include Micah Richards, Craig Bellamy and Ryan Giggs in a squad which is otherwise made up of players under the age of 23.
The England U21 boss says he has called upon those he feels will serve Britain best and insists he would never have accepted the challenge of leading a gold medal charge had political issues threatened to undermine his authority.
Due diligence
"From the offset, when I sat down with the (Football Association) chairman David Bernstein, some time before Christmas, he offered me the opportunity to pick the squad," he said.
"If at that stage he had said to me that certain individuals would have to be included I certainly wouldn't do that job. I don't know any manager worth their salt who would have.
"Right through this process I have had carte blanche to pick whatever players I regard as best.
"I do enough hours watching matches and I think I've done due diligence on all the players here.
"And in regard to ticket sales and merchandise: I'm a football man and I pick solely on football ability. I have to back my opinion and that's what I have done."