Winger admits there has been interest from other clubs
Last Updated: July 7, 2012 9:36pm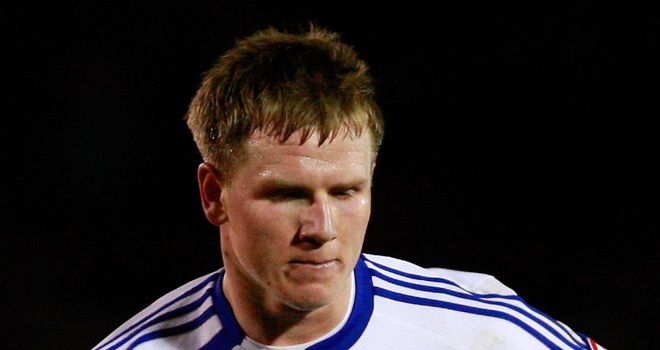 Jon-Paul McGovern: Committed to Carlisle United for next season after being a target for Rotherham
Jon-Paul McGovern is planning to stay at Carlisle United next season after admitting there has been interest from other clubs.
The winger made 50 appearances for Carlisle last term after joining from Swindon Town and recently emerged as a target for Rotherham United.
McGovern was also linked with a move to Scotland, but the 31-year-old insists he is focused on enjoying another positive campaign at Brunton Park.
"There was a bit of interest but as far as I'm concerned I'm a Carlisle player," McGovern told the News & Star.
"It's always nice to hear from other managers and to get compliments like that but I like being here and I'll be giving it my all again this season. I like to think that's what I always do for the team and for the manager and it will be no different this year.
"I really have enjoyed my time here. I've managed to move a little bit closer to my family, which is always nice, and on the pitch I think I did fairly well last season.
"However, that was last year. I have to go again and make sure I'm performing so that I give myself a chance to be involved as much as possible."