Defender pens two-year deal at the Riverside
Last Updated: July 2, 2012 5:03pm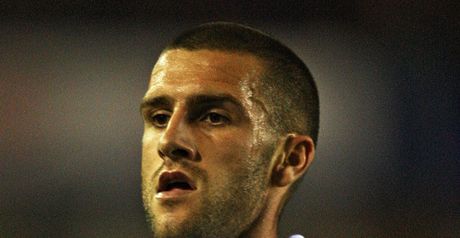 Stuart Parnaby: Middlesbrough's new signing delighted to be back in familiar surroundings
Stuart Parnaby is to take in a second spell at Middlesbrough, with the North East outfit having snapped him up as a free agent.
The versatile defender has signed a two-year contract at the Riverside Stadium.
He is delighted to be back in familiar surroundings, with the 29-year-old having begun his career on the books of Boro before leaving for a four-year stint at Birmingham City in 2007.
Parnaby told the club's official website: "It's great to be back. I couldn't be happier really.
"I went to Ayresome Park and watched the games there, then followed them at the Riverside and played there of course, so there's only really been four years out of my footballing life where I haven't been a part of the club."
Parnaby spent last season without a club, after a new deal with Birmingham fell through, and he is determined to make the most of the opportunity handed to him by Boro.
Strange year
"I was training here last year and I'm grateful for the club for letting me do that," he said.
"It was a really strange year for me. Perhaps when you are a professional footballer playing at the level I was, you kind of take it for granted that if you leave a Premier League club you will get something else. Well, it doesn't work that way!
"A few things could have happened which didn't, I was close to a few clubs without ever getting across the line. But it did me no harm to go through that. I probably worked as hard as I ever had last year and hopefully the fans will see that.
"You see the list of out of contract players now and it's never been longer. I'll never take anything for granted again and I don't think any player can.
Parnaby added: "I've always had to fight for a place, wherever I have been, and this is no different.
"Obviously I want to make the place my own, ideally in a Middlesbrough side managed by a Middlesbrough man playing in the Premier League. That's where the fans want to be, that's where we all want to be."