Defender is Martin O'Neill's first permanent signing at Sunderland
Last Updated: July 2, 2012 4:09pm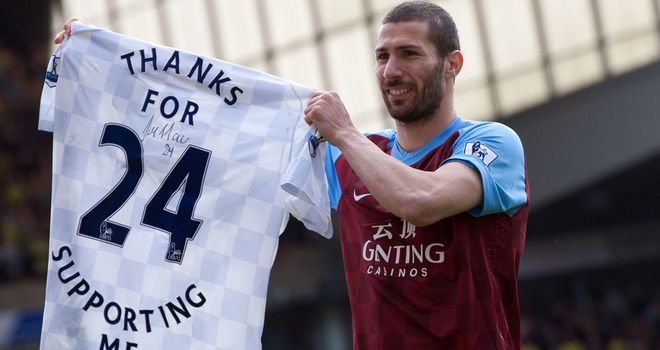 Carlos Cuellar: The Spanish defender admits the chance to work with Martin O'Neill at Sunderland was irresistible
Carlos Cuellar admits he jumped at the chance to work with Martin O'Neill again after hearing his old manager wanted to sign him for Sunderland.
The pair first linked up when O'Neill brought the 30-year-old into Villa Park from Rangers back in 2008 for £8million.
And now the two are together again after the defender signed a two-year deal the Stadium of Light after his Aston Villa deal expired at the start of July.
"Ever since I heard the rumour that Sunderland were interested in signing me, I wanted to come here," Cuellar told SAFC TV.
"To work again with the gaffer, Martin O'Neill, and with everyone talking so well about the club, I didn't have any problem and said straight away I wanted to come.
"He is so clever, he knows everyone very well and knows how to push everyone to get 100 per cent out of them.
"He gets the best from every player and brings them together to make his teams very competitive."
One of the best
O'Neill was tasked with steering Sunderland away from relegation danger when he joined the club in December 2011 and his achievements came as no surprise to Cuellar.
"He did so well at Villa," he added. "I know how hard he works and what he can do with his teams. The manager is one of the best. He knows me and I know him. Everything is easy.
"I have been happy working with him before I wanted to do that again.
"Everyone has told me that the atmosphere in the stadium is unbelievable and I know this from playing against Sunderland in the past.
"It is very important to feel that support when you are playing. I am the happiest man to be here, to work and try to show my skills and quality.
"I think we are going to be a hard team to beat. We have good players with quality and can play face-to-face against everyone in the league."